Levi Strauss & Co. are the biggest brand in the jeans world and with very good reason. Although their name is now synonymous with top quality denim, the brand was born from humble beginnings. By taking advantage of their rich heritage and incredible history, they have built themselves into the biggest jeans company on the planet.
Levi Strauss, the founder of the Levi Strauss & Co. company was born in Buttenheim, Bavaria on February 26, 1829. With 3 older sisters and 3 older brothers, Levi was the baby of the family and following his father's death in 1846, Levi his three sisters  and two brothers moved to New York. The brothers owned a dry goods business in New York City and this is where Levi started to learned the trade.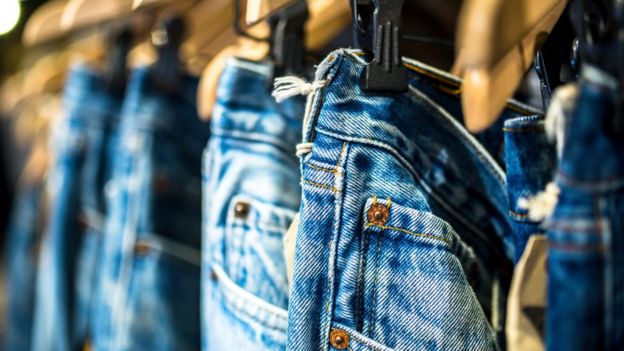 Following the California Gold Rush news reaching the store, Levi took it upon himself to move to San Francisco where he set up a dry goods business acting as a West Coast branch of the family company. This was later renamed as Levi Strauss & Co. Jacob Davis, one of Levi's customer's and a Nevada trader contacted Levi in around 1872 with news of the unique way of creating trousers he had come up with. Although he had the goods worthy of a patent, he needed a business partner to really get the ball rolling and that is where Levi came into the picture, In 1873 Jacob Davis and Levi StraussCo. obtained the patent& and thus blue jeans were born.
Although denim pants had been around for many years there was something special about these overalls. Through his work as a tailor, Jacob Davis was one day asked by a customer to create a pair of trousers for her husband that wouldn't fall apart. Jacob took it upon himself to find a way to keep the trousers together meaning they were more sturdy and long lasting than those before them. This is where the idea of a rivet came from. By incorporating rivets into the major stress points on the trousers, Davis was able to make the trousers longer lasting and able to withstand a lot more strain. Obviously, this was a big hit with the workmen that wore them and this is where the cooperation between Jacob David and Levi Strauss was born.
Throughout the years Levi Strauss & Co. have continued to move from success to success and their jeans are some of the most highly sought after in the world. As well as having the backstory of the birth of the blue jean, the high quality associated with Levi's brings customer's back time and time again. There's no doubt that this is a brand that will continue to reach soaring heights due to their incredible look, feel and durability.